Atelier de joaillerie contemporaine à Québec, QC
Fondé par Emily Lewis et Marie-Hélène Bélanger, Studio METHOD(E) est un atelier de joaillerie contemporaine se spécialisant dans l'utilisation et l'enseignement de techniques alternatives et de matériaux alternatifs. Repoussant sans cesse les limites de la tradition joaillière, les fondatrices explorent toutes les avenues possibles, utilisant tous les matériaux et concepts qui les fascinent.
Things I love on etsy, florals
A roundup of beautiful floral pieces available on etsy
Spring has finally come, its 1 degree outside but a temperature above zero feels warm after the long hard winter we had. The snow is still melting here, but there are a few places we can see grass peeking through. It may be brown, from last year, but at least it gives hope. It will still be a few weeks before things start growing here in Quebec, but with longer days and slightly warmer temperatures I have been coveting a lot of floral items.
Etsy.com has many people selling many things. Sifting through all of the varied items can be long, but it is a treasure trove of hidden gems. My jewellery pieces are available here on etsy, but I want to share these floral inspired pieces that help me remember that soon we will see crocuses and tulips peeking out of the earth, that the maple sap is flowing here and syrup is being made, and that warm days are just around the corner (a distant dream that seemed so far away after this winter of weeks and weeks of freezing temperatures and huge snowfalls).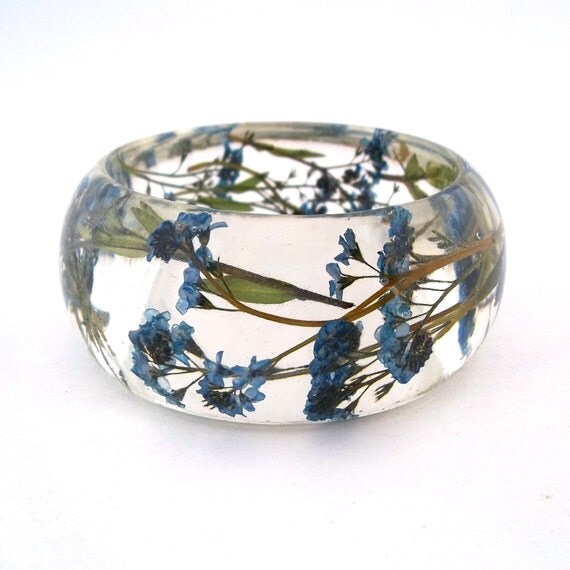 I am not the worlds biggest fan of resin pieces. I have worked with it myself, and though I appreciate the many applications of a transparent, pourable material, I got completely turned off after nights of bad toxic mixes and sanding and polishing this plastic. . But, I find this simple bangle is beautiful.
I love the use of forget me nots, an early blooming flower that my mother grew in abundance. I think I may be warming back up to cast resin pieces, and this bangle is a perfect example of the possibilities of not overcomplicating design.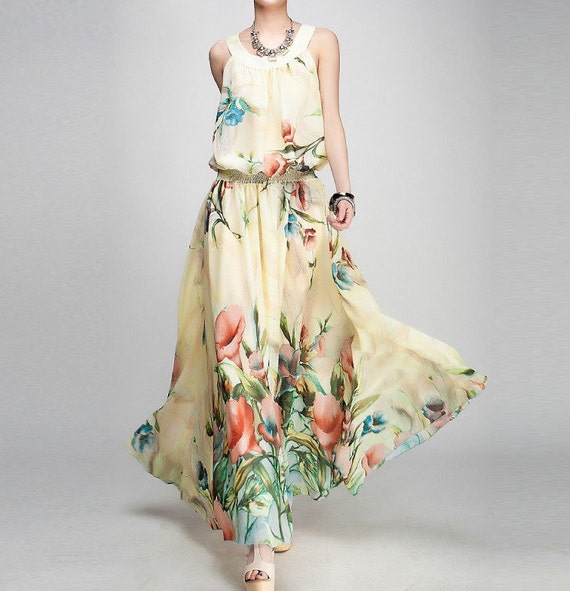 This dress is light and flowy and beautiful. I love the heavy floral print on the bottom, and the cream background as opposed to a stark white. This dress seems so elegant and comfortable, though it is more feminine than what I would normally wear, it is something I wouldn't hesitate to pull out for a special occasion.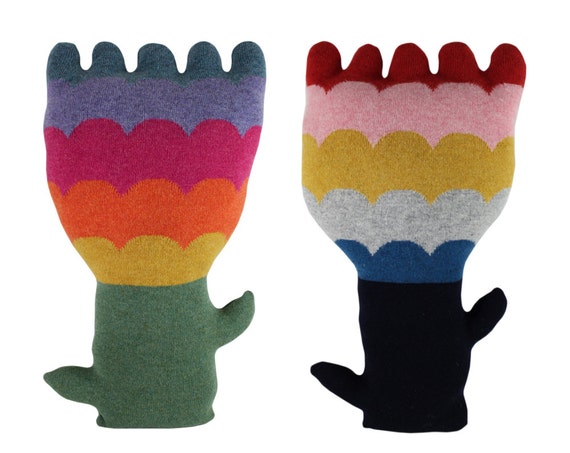 These pillows are so sweet! They are made with a cozy knitted material and would be perfect year round. I love the quirky form of the flowers as well as the unexpected colours. They would fit well in a child's room, but are not so childish that they wouldn't work in an adults bedroom or on the couch.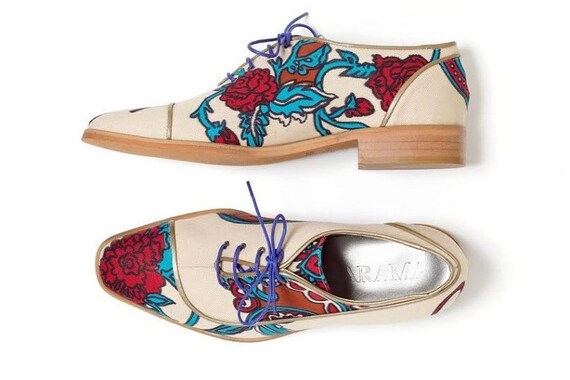 Shoes  by ARAMAshoes
These canvas shoes are perfect spring wear. The traditional design coupled with an unexpected floral pattern would be a subtle flash to add to a neutral outfit. They are 100% handmade and are also a limited edition of 50, so they are definitely wearable art.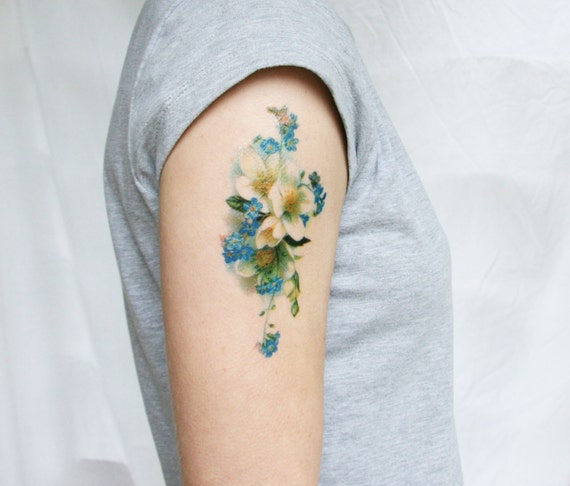 Temporary tattoos are all the rage. This one is classic and feminine. It is different from the traditional graphic designs that we often see in tattoos and I appreciate the simple colours. It is also an affordable way to wear some great body art without the commitment and expense of a real tattoo.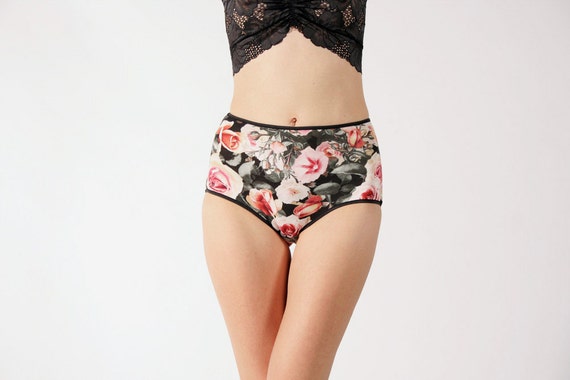 I keep finding myself clicking on high waist floral panties on etsy. I remember how everyone wore thongs and G-strings in high school, and am just delighted that underwear with a lot of coverage is back in style. I really like the sweet patterns on these panties, they are sexy and sweet at the same time.
Silk scarf from DEsilk
Silk scarfs feel like heaven when you wear them. This scarf is everything, hand painted, delicate and elegant. I wear a lot of scarves, year round. This light and airy creation would be perfect for the spring and summer, adding a touch of class to any outfit whether fancy or casual. Pink and green is a colour combination that always delights me.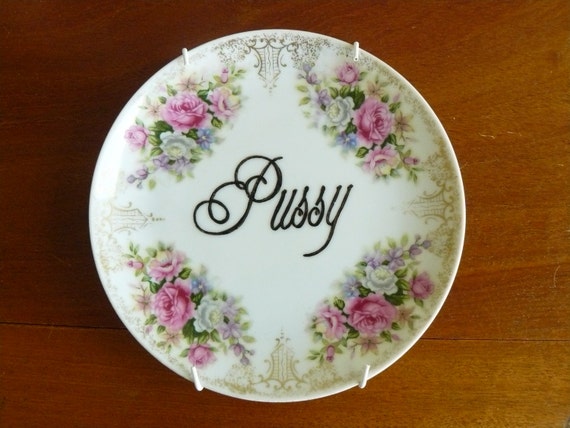 Finally, I love a little juxtaposition of dirty words in elegant settings. This is a vintage plate that has been repurposed to be elegantly vulgar. I love it. I can imagine serving treats on it, revealing a secret message as they disappear. Its a trend that doesn't seem to die, and I am fully on board. Whether it is cute embroidery of dirty phrases or fancy plates with bad words I love it all.