Atelier de joaillerie contemporaine à Québec, QC
Fondé par Emily Lewis et Marie-Hélène Bélanger, Studio METHOD(E) est un atelier de joaillerie contemporaine se spécialisant dans l'utilisation et l'enseignement de techniques alternatives et de matériaux alternatifs. Repoussant sans cesse les limites de la tradition joaillière, les fondatrices explorent toutes les avenues possibles, utilisant tous les matériaux et concepts qui les fascinent.
Stacking earrings on sale online
Colourful powdercoated stacking earrings from our original Circus line available for 50% off in our online boutique on etsy.
I am listing a lot of the old pieces from my original CIRCUS collection. I am moving on from all of these models and will probably not be making any of them again. So, to make way for my newer pieces I am liquidating all of these at 50% off. They can all be purchased online here.  See all of my pieces for sale here.
These pieces are all stacking earrings. They can be taken apart and worn in any combination. The studs can be worn by themselves as well, they can be large ad flashy or small and simple. Like the rest of my CIRCUS collections, these earrings are made from recuperated copper wire which has been powdercoated.
These round stacking earrings were originally $45.00 and are now available for $22.50.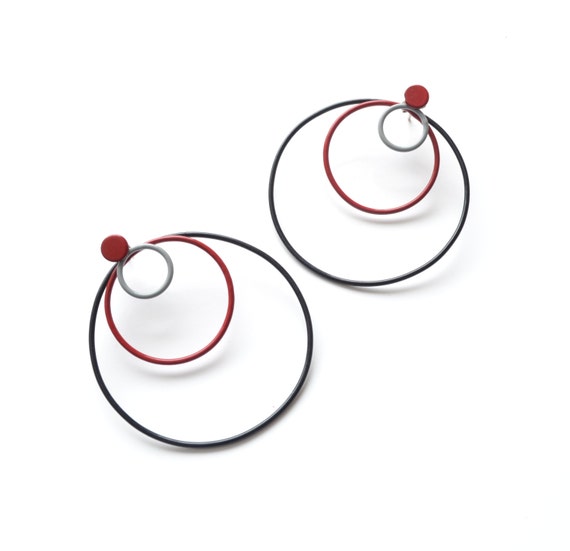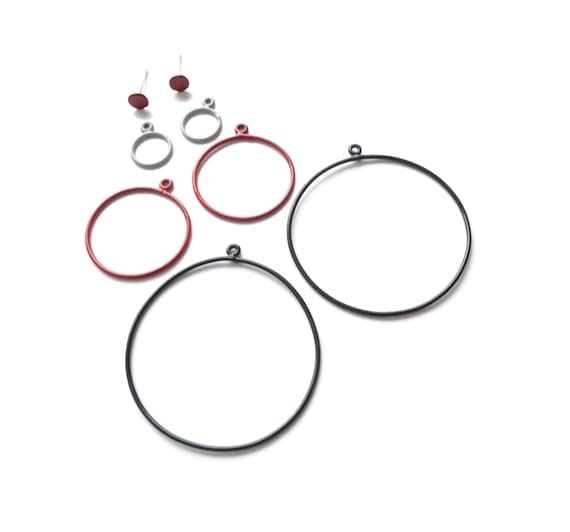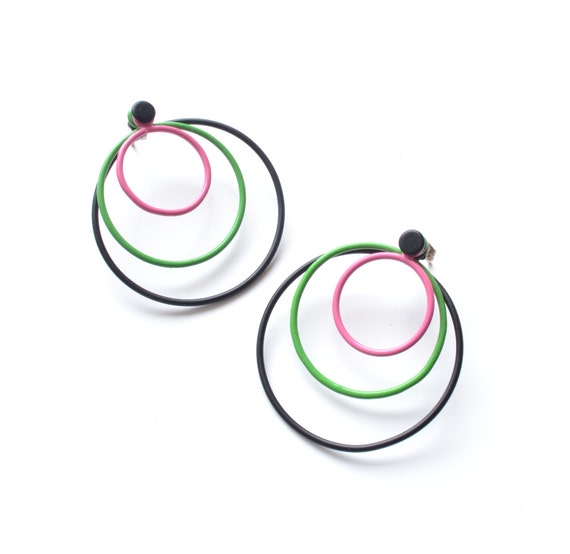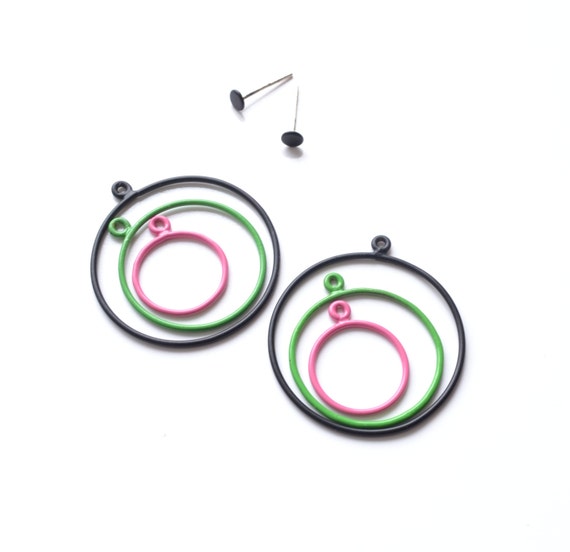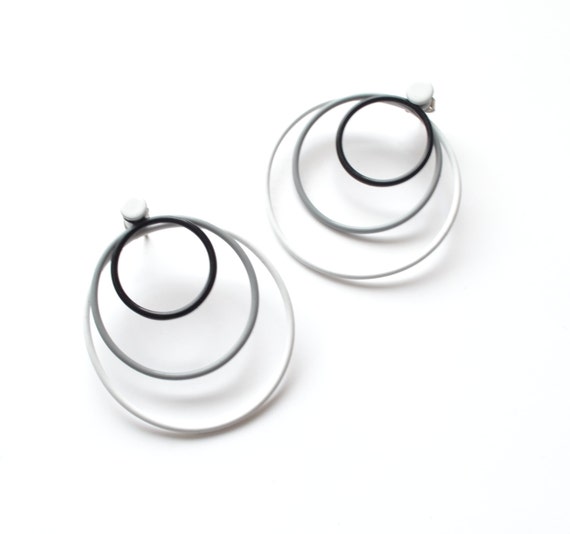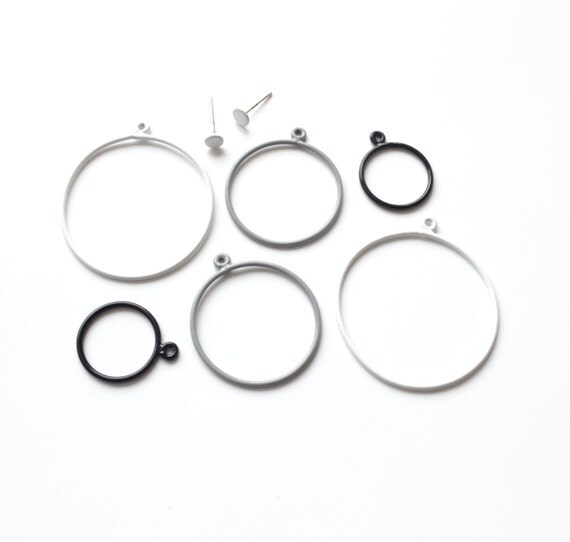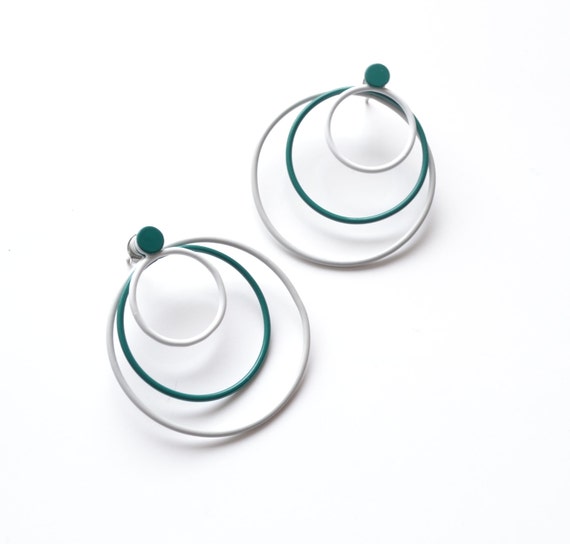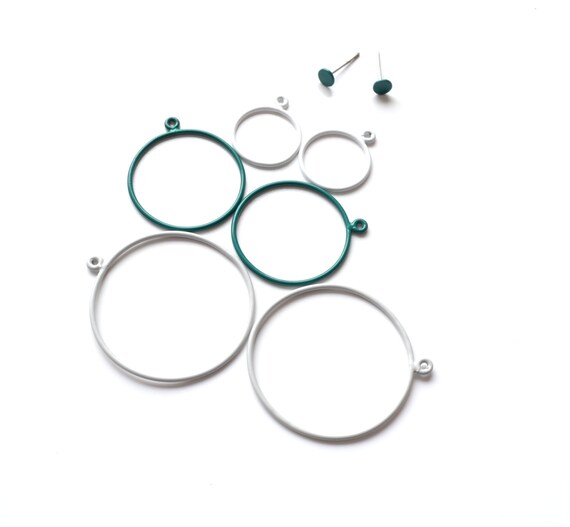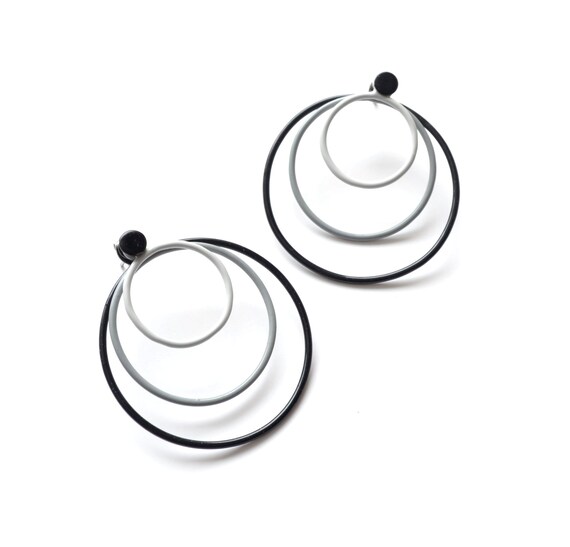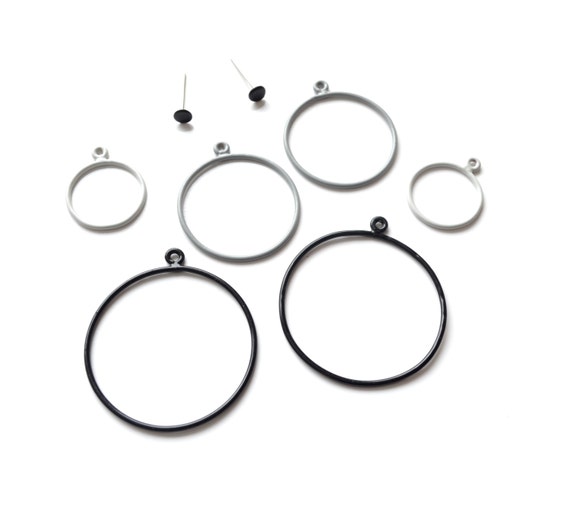 I have many other coloured hoops available as well which are all available to interchange with these stacking earrings.
These teardrop earrings are the same idea, they can be worn in many different ways.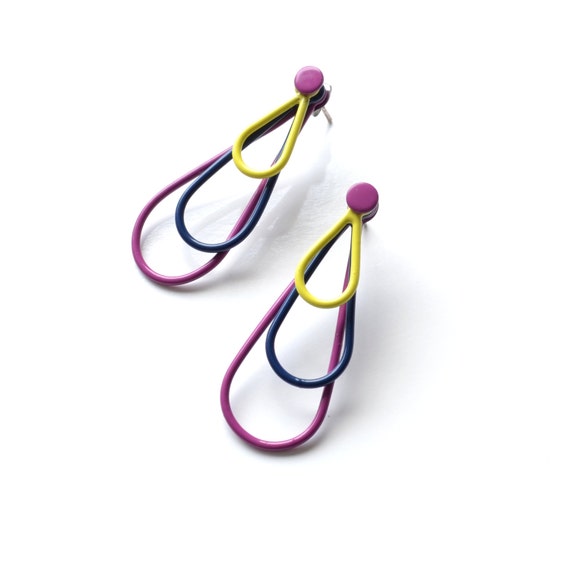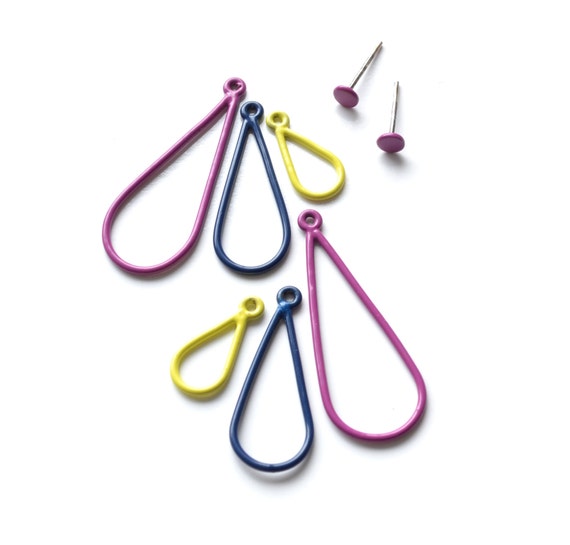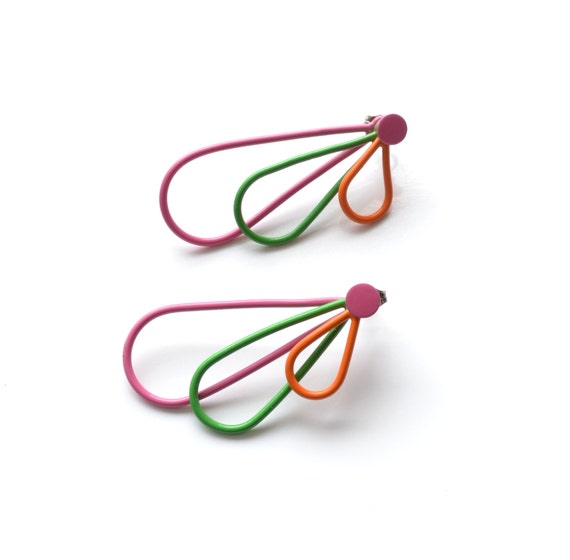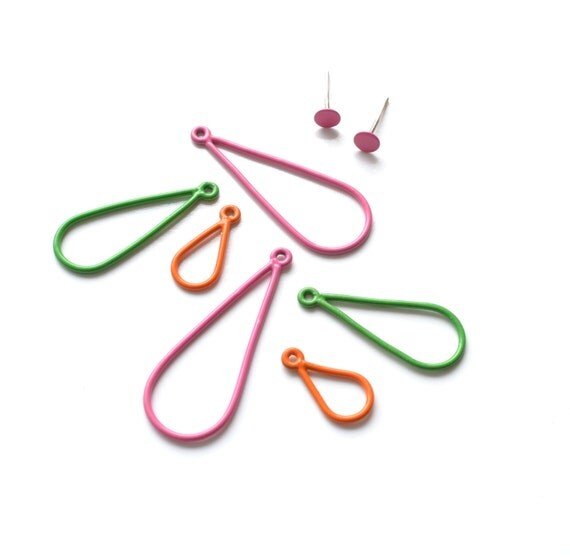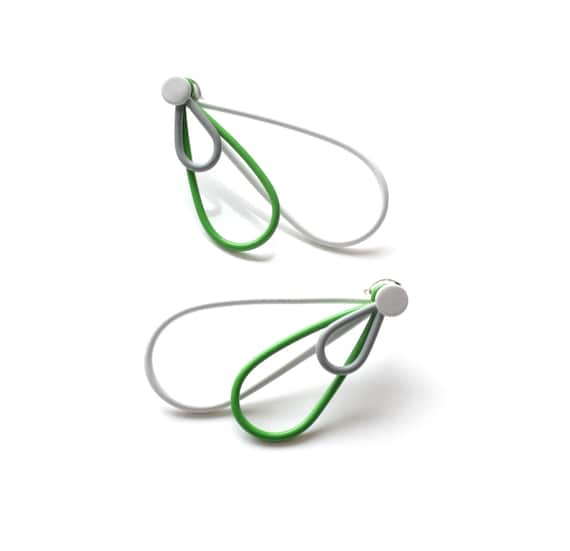 These are the last of the more extravagant stacking earrings. They were originally $55.00 and are now available for $27.50.